SABRA ZAY
2007 THOROUGHBRED MARE
15.2 hands
Catniro x Sensational Cat
JOCKEY CLUB, USEF, USHJA, GHHJA Lifetime Registered
Born in Louisiana, Sabra was bred to race, but never made it to the track. She's named after her breeder's family friend. She'd had at least four or five owners before me, and to this day, we still can't understand why because she's such a cool horse. Regardless, she has a forever home with me!
I got Sabra in June 2013, when she'd just turned six years old, in a trade for my first horse, Tess. She had been an occasional trail horse, didn't really steer and had never jumped.
Since then, I, under my trainer's guidance, have trained Sabra into a made jumper. She's everything you want in a jumper: ready to work ever day, sensitive, not spooky and brave under saddle while polite and friendly on the ground.
My original goal was for us to jump 3′, and Sabra exceeded every goal and all our expectations, as we became competitive in the Take2 Thoroughbred jumpers, Low Adult Amateur Jumpers and Modified Adult Jumpers.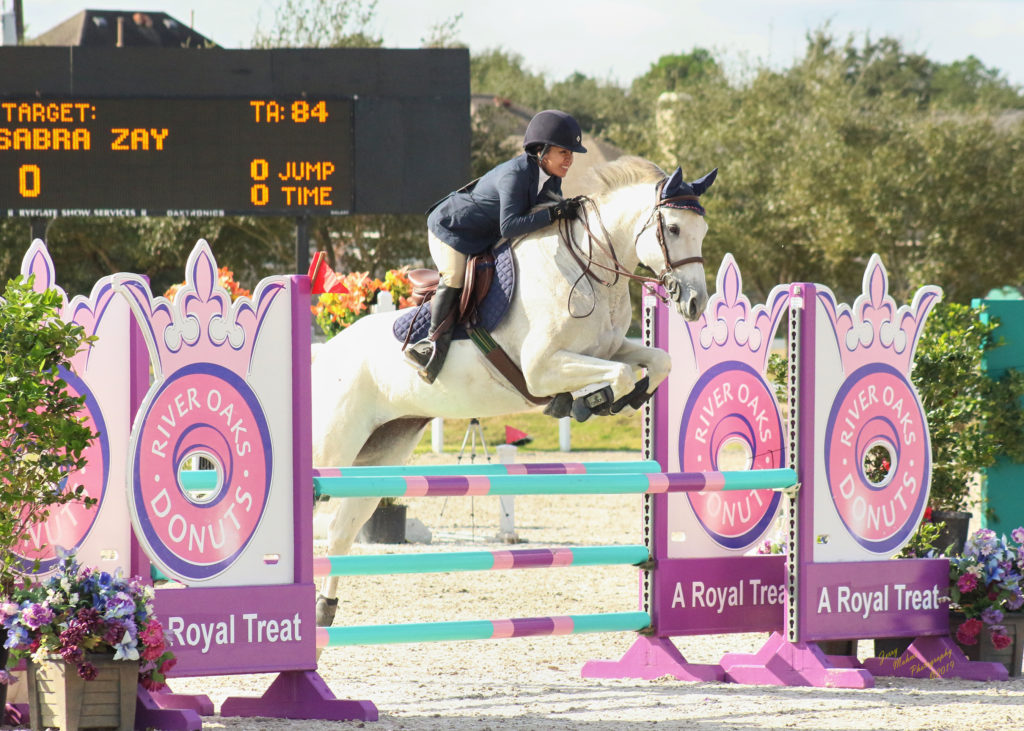 Check out some of Sabra's and my rounds from various horse shows over the years.